The internet can be an excellent place to expand your business and capitalize on the countless users and buyers that surf the internet daily. However, when deciding where to get your business website built, you face many options, and being a business owner can be frustrating to determine. There are various reasons for siding with a digital agency to develop your website and give you a custom website design or Shopify to establish your business website. In this article, we'll be covering the pros and cons of deciding either choice in the hopes of giving you some clarity as to the better option out of the two.
Shopify is an online eCommerce platform that enables businesses to set up an online website (store) and sell online. Shopify is among the leading eCommerce platforms intended for businesses of all kinds. On the flipside, Custom-built websites will require a team, in most cases a Web development agency or a freelance web developer behind your business. The process initiates with market research and target audience and involves everything from website design, functionality, marketing strategy, and post-development customer servicing and updating.
Cost
Shopify provides three main plans for the business owners to decide from influenced by their business sizes. They are Basic ($29), Shopify ($79), and Advanced ($299).
Shopify offers a 14-day trial with full use of its utilities. Even if you provide your credit card details during the first 14 days, Shopify still allows you to cancel any time without costing you anything. The plan you chose will have all the basic features such as SSL certificates for your website included in it. However, extra features such as international domains, professional reporting of your website's statistics will account for an increase in the cost of your plan.
With a custom-built website, you will need to pay for the specific plan you chose for provided initially by the agency or developer. The plans might vary in price according to the features and functionalities they provide, which could be a domain, web hosting, an SSL certificate, customized design, eCommerce plugins, email marketing, payment gateways.
In the future, with your custom-built website, there will be additional costs too that appear during development and maintenance.
Ultimately, it depends on the plan you chose and what features it includes, and how much you'd have to pay in the end. But, Shopify appears to be the lesser costly option.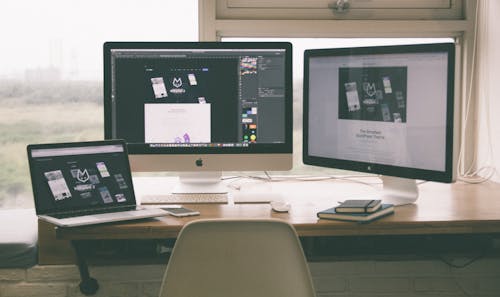 Usability
It is indisputable that inaugurating your business website with Shopify is considerably easier than building a store by yourself using website builders. It's intended for everyone, from eCommerce specialists to complete rookies. You don't need to know about building websites to get yourself a completely operative online store in a short period.
To create a website yourself, you either need development experience or hire someone to do that for you. If you don't have the expertise yourself, giving the job to a skilled developer or an agency is an optimal solution to support you with the website. They will build you a CMS for your website using any platform to make things easier for you as an admin.
In short, if you don't have development experience, Shopify is the option you should be selecting.
Website Design
Shopify has many gorgeously designed, responsive templates and themes to please any business owners' demands. Shopify has many templates, but most of them are paid, and you'd have to buy them with additional money other than what you initially paid for in the plan. In addition, each theme offers specific adjustments, and there is a sort of restriction as to what you can customize or not.
The same is not the case when you hire a professional agency or a developer. The web design will be the sole responsibility of the person you are hiring, and they shall provide you with a design that makes you satisfied. As a result, your online store's design will be fully customized to your liking by the agency, and it will be unique to your brand.
Functionality
Because Shopify is an independent eCommerce platform, it presents sellers with a surplus of eCommerce functionalities. Here are some of the best ones:
Fraud analysis: This can recognize bogus orders and reduce chargebacks because Shopify can collect evidence for any disputed entries.
Payment gateway providers: The business owner can determine Shopify Payment options such as Visa, Master Cards, etc., which is PCI compliant. Oppositely, using separate payment gateways is still supported, but you need to give transaction fees.
Product management: Managing products and adding them is conveniently easier using the Shopify dashboard. You can edit, delete, or modify products on the site as per your liking.
Shipping: Shopify lets you set your shipping rates (such as free shipping, flat rate). By buying the Advanced Shopify plan, you also unlock third-party estimated shipping rates. Consequently, buyers can see the latest courier costs at checkout.
You can add whatever functionality you want to your website when it is custom-built for you. Besides discovering a decent platform and software to run your online business, you should pick secure payment gateways and other high-quality extensions that fit the needs of your eCommerce store. A custom-built website enables you to add as many features and third-party plugins as you want without restrictions.
The Final Verdict
Surely, this comparison between Shopify vs. Custom-built Websites can answer the question of which option you should select.
Both sides have their pros and cons and depending on your needs and budget, and these above points, making a decision should be easier than ever for you now!